Project synopsis
One Dutch person in three will develop cancer at some point in their lives. On internet platforms and patients' forums, such as kanker.nl, people affected by cancer offer each other support and share advice and experiences. As well as benefiting people living with cancer, on-line platforms and forums have huge potential value for doctors and researchers. Based on a web application and innovative data-mining technology, this project seeks to utilise information generated by patients themselves and thus to contribute to the quality of life for people with cancer.
In the preceding 'GIST facebook study'  project, TNO developed a semantic search engine for all the postings in the Facebook group for GIST patients.
The current project builds on this work and extends it towards cancer related patient fora in general. In addition to the deep semantic analysis by TNO, Radboud University contributes expertise on automatic summarization of discussion threads. Patients are involved to construct training material for the machine learning components involved in the automatic summarization process.
Project demo: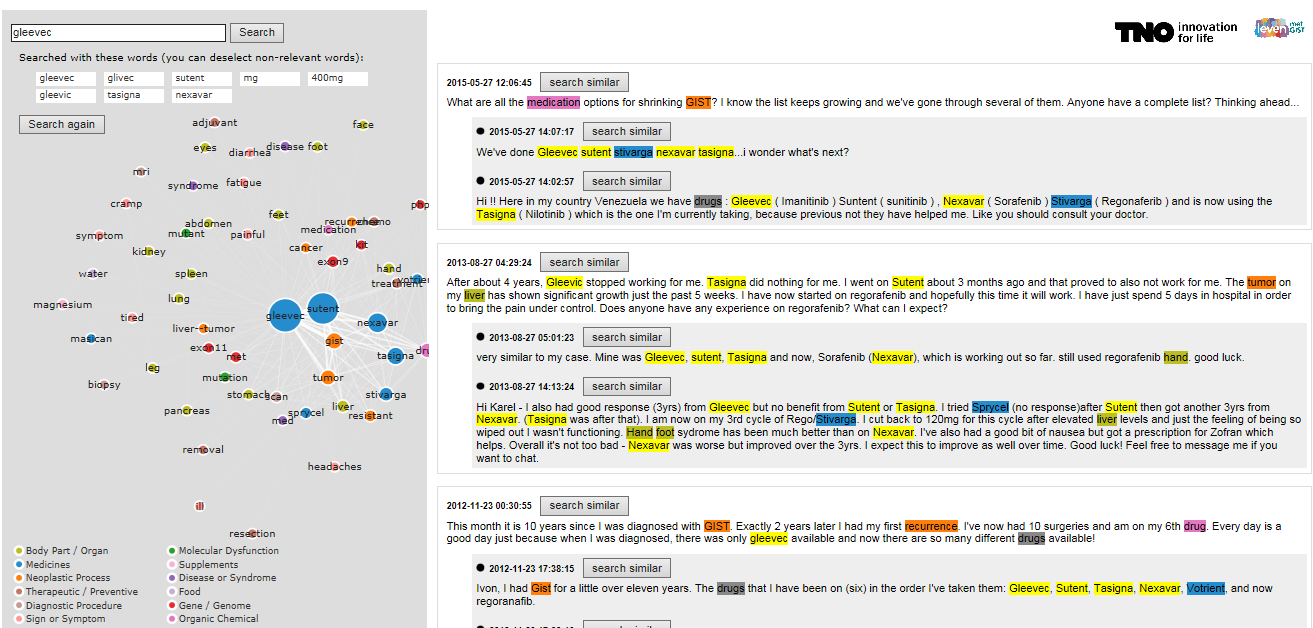 Project partners: TNO (coordinator), Leven Met Kanker (federation of cancer patient organisations), Contactgroep GIST, Radboud University.
Funded by: SIDN Fonds,  TNO Early Research programme : "Making Sense of Big data"
Links: