Professor Joost N. Kok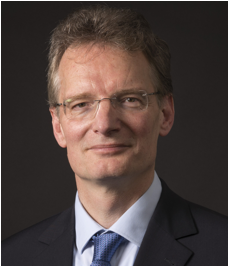 Contact information
Email: j.n.kok at liacs.leidenuniv.nl
Address: Leiden Institute of Advanced Computer Science
Leiden University
P.O. Box 9512, 2300 RA Leiden, The Netherlands

Visiting address: Room 165, Snellius Building, Niels Bohrweg 1, 2333 CA Leiden
I also work at the Leiden University Medical Center and at the Campus The Hague of Leiden University.
Phone: +31-71-527 7057
Fax: +31-71-527 6985
Linkedin: https://nl.linkedin.com/in/joostkok
Twitter: @joostnkok
Google Scholar: Papers


Quick Links
DSO Data Science Research Programme
LCDS Leiden Centre of Data Science
SDC Sport Data Center
UL Get to know Joost Kok page
UL University homepage including list of current PhD students and news items
Research
Data Science: (scientific) data and model management, data mining and algorithms.
Curriculum Vitae
I have worked at the Free University in Amsterdam, at the Centre for Mathematics and Computer Science in Amsterdam, at Utrecht University, and at the Åbo Akademi University (Finland). Since 1995 I am Professor in Computer Science and since 2005 also Professor in Medicine at Leiden University.
A curriculum vitae can be found here.