Leiden Institute of Advanced Computer Science
Andr&eacute Deutz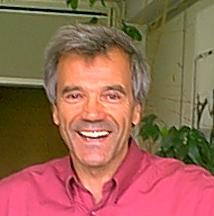 Website voor het vak Datastructuren (najaar 2008 en 2009): Datastructuren
Website for Computer Simulation and Applications (Fall 2008): CSA .a
Website for Challenges in Computer Science Seminar (Winter/Spring 2010): CCSS
Multiobective Optimization in BioInformatics and ChemInformatics link.
Voor Computer Systemen en Telematica 2014 (ook eerdere jaren) zie Blackboard. For Quantum Computing 2014 (and 2013) see Blackboard.
Contact information
Email: deutz@liacs.nl
Mailing Address:
Leiden Institute of Advanced Computer Science
Universiteit Leiden
P.O. Box 9512
2300 RA Leiden
The Netherlands
Address:
Room 116
Niels Bohrweg 1
2333 CA Leiden
Phone: +31 (0)71-527-7071
Fax: +31 (0)71-527-6985