Professor Joost N. Kok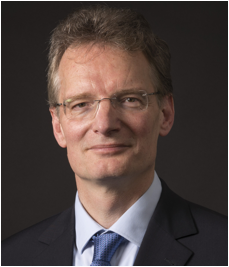 Contact information
Email: j.n.kok at liacs.leidenuniv.nl
Address: Leiden Institute of Advanced Computer Science
Leiden University
P.O. Box 9512, 2300 RA Leiden, The Netherlands

Visiting address: Room 167, Snellius Building, Niels Bohrweg 1, 2333 CA Leiden
Phone: +31-71-527 7057
Fax: +31-71-527 6985
Research
My research is concentrated around the themes (scientific) data and model management, data mining, bioinformatics and algorithms.
Curriculum Vitae
I have worked at the Free University in Amsterdam, at the Centre for Mathematics and Computer Science in Amsterdam, at Utrecht University, and at the Åbo Akademi University (Finland). Since 1995 I am Professor in Computer Science and since 2005 also Professor in Medicine at Leiden University.
Currently, I am the Scientific Director of the Leiden Institute of Advanced Computer Science, co-head of the research programme Algorithms and Software Technology. Moreover, I am editor-in-chief of the Natural Computing Journal, editor of Fundamenta Informaticae, editor of Theoretical Computer Science, editor of the journal of Universal Computer Science, series editor of the book series Frontiers in Artificial Intelligence and Applications and editor of the book series on Natural Computing.
A larger curriculum vitae can be found here.